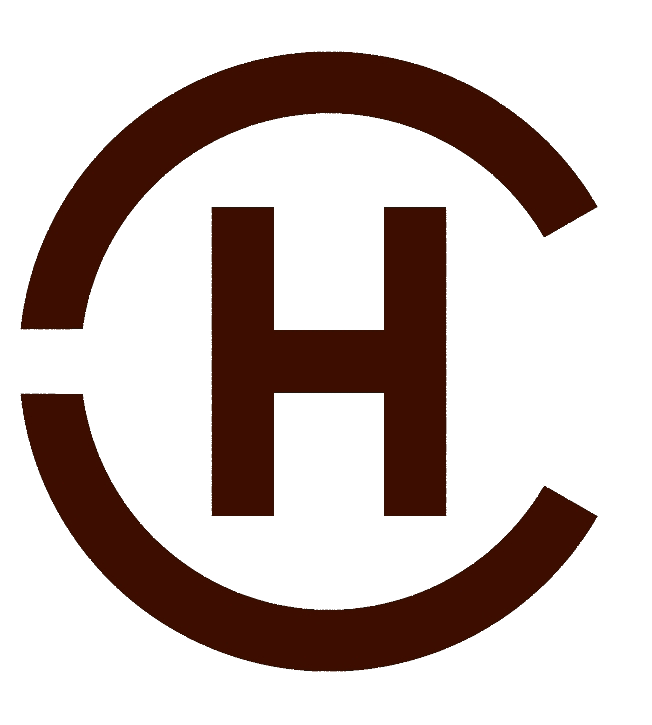 ​
How the Leasing Process Works
​
Check out the list of available leases below, if you are interested in leasing one of these woodlots please email us (brad@cottonhanlon.com). Sorry but we will only send maps for one woodlot at a time. Once we hear from you we'll send you maps (county road maps and detailed map of the woodlot) and give you a two week window to review the property to see if you like it. At that point we'll draw up a lease for you and your group to sign.
If the lot is listed as On-Hold someone else is looking at it. If it is on-hold we can put your name on a waiting list, in case they decide not to lease.
​
Keep an eye on this site as we will be adding available properties right up to hunting season.
​The perfect size woodlot for your smaller group. Easy access with parking right along the town road and logging trails through out make getting around on foot or ATV easy. The mix of trees, oak and hemlock on the hillside will keep and hold the deer and turkey right there on your lease.
Is your group looking for a spot to call your own? Well this woodlot is exactly what you have been looking for. No worries about running into one another as this lot gives you the room to spread out. The 400+ acres has every type of woods and cover you can imagine from oak hilltops to thick clearcut patches to wet hemlock stands everything that is necessary to hold the game you are looking for. Great spot to park your camper trailers and several vehicles.
This woodlot can be combined with C-H # 179,424 for a total of 579 acres, cost $10,815.00
So much diversity for a lot this size.... Oak covered hillsides, wet thick hemlock bottoms, clearcut patches (old pine stands). Getting around is easy on your UTV will all the logging trails.
This woodlot can be combined with C-H # 019,65... for a total of 579 acres, cost $10,815.00
Looking for a quiet hunting sanctuary, this is the spot. Located off the old town road up a right of way this woodlot has everything to attract deer and turkey. A pipeline spans the southern boundary which is always attractive to deer in these secluded areas.
This tract is ideal for a small group or individual hunter. Parking is off the edge of the road where easy access can be had up the logging trails into the property. Not far from Ithaca and Elmira areas, this could an ideal spot for a quick bow hunt at the end of the work day.
Another small tract opportunity for the solo hunter or small group. This could be a good fit for a quick bow hunt after work. Conveniently located between Elmira and Waverly this mixed hardwood stand offers roadside access with ample parking.
If you like to hunt off the beaten path this might be the tract for you. Walk in in access to this tract is down an old town road where it opens up to tract of mature timber on the hillsides. Tract is intersected by a creek that the beavers have taken advantage of and may allow you to take advantage of some waterfowl opportunities as well.
A rare opportunity for C-H a woodlot in the NYS northern zone. You can start your hunting weeks before the southern zone on this tract. Recent timber harvesting on this tract and surrounding properties makes for great habitat for deer and turkey. Some great duck hunting spots are possible here. Make this your 'base camp' and fish the Salmon River which is less than a mile away. Or come here in the winter to enjoy the deep snow of the Tug Hill on your snowmobile as a designated sled trail runs adjacent to the property.
This tract offers road side access with adequate parking for campers. Cornell's Arnot Forest is adjacent to this tract. Cornell has been managing for quality deer for many years. A good mix of hardwoods, easy access and an existing net work of trails on the property make this attractive.
Patterning the deer on this slope will be 'easy' as they head down nightly to graze in the adjacent pasture. Great parking area and spot for a camper trailer. A stocked trout stream flows right thru the lease land, so you'll be here all thru out the year. In summary a perfect family spot!
This woodlot is dominated by red and white oak stands. Picture yourself here during bow season.... An added bonus is the adjacent land is owned by Cornell University who has been actively managing their deer herd for better quality for years now. All of this should make for some monster bucks.
Big oak covered hillsides over looking looking hay fields down in the valley floor. Sounds about perfect huh? Easy to get around on the established logging trails and a great place to park. Get a group together and check this lease out.
Big woods with a pipeline cutting through it. Deer and turkey can not resist that long corridor and neither will you. A super location to park your vehicle off the road and maybe a camper trailer or two. Actually you'll be bringing the family down here in the summer to play around in the woods and stay over night.
When you are back in on this woodlot you'll feel like you are away from it all. But really it's not far from Ithaca or Elmira.
Great mix of forest types from thick and brushy to large mature timber. Plus a bonus is the trout stream along the one boundary that is stocked by the state. Once you start leasing this lot you'll never want to give it up.
A major feature of the lease is the large creek valley that cuts thru it, making two distinct areas for you and your group to hunt. No worries about running out of areas to hunt, everyone can have their 'own' spot. Part of a much larger complex of land that C-H owns you'll be adjacent to other like minded lease groups. Enjoy some trout fishing in the stream that is along the one boundary.
Wander around this woodlot all day and still you won't have seen all of it. Great mix of tree species and cover types will hold the game no matter the year. A nice quiet place to park your vehicle and a camper off the road.
This woodlot can be combined with C-H # 043,91... for a total of 442 acres, cost $8,787.00
Deer and turkey call this parcel home, you'll call it 'YOUR' hunting spot. Great mix from stream bottom to oak covered hill top. Nice parking spot for your car/truck and a camper trailer, all behind a locked gate.
This woodlot can be combined with C-H # 023,43... for a total of 442 acres, cost $8,787.00
This woodlot is an easy drive from either Syracuse or Binghamton. Park your car off the town road and then let your adventure begin. A great mix of thick swampy area in the bottom, then working up the easy slope to eventually find the top of the parcel and a pipeline that will draw game with all its browse and cover. Gather your group/club and start a new tradition.
Mature predominantly oak tract situated above the dairy farm in the valley. Both deer and turkey will utilize the open ridges found on this tract as well as the year round stream. Good access off a quiet town road.
A rare opportunity to lease a parcel of this size in Tioga county. Parking off the edge of the road. Great mix of Oak hillsides and hilltops along with a thick creek bottom is sure to hold the deer and turkey. A large agricultural presence in the surrounding area as well as an adjacent wildlife preserve make this an attractive lease.
A small road side tract that offers quick access to your hunting efforts. A reasonable price point, adjacent ag fields and a mixed stand of mature timber make this an attractive property for the individual hunter.
Got a small group or hunt by yourself? This parcel might be the right one for you. Nice wide place to park on the edge of the road and a few steps later you are hunting. Act fast small lots like this one don't last long.
Some tracts have everything your looking for and this one is no exception. Here you will find, a brushy creek bottom, mixed hardwood stands , a beaver pond, softwood stands with a mix of Red Pine and Larch and an existing network of logging roads to get you back into the property. Adequate parking just off the edge of the road.
Great small lease lot that is adjacent to NYS forest, accessed down a short ROW. Big oak and creek bottoms are just a couple features that you find here. Just a little south of Ithaca.
​
Great lease that is adjacent to NYS Connecticut Hill WMA. Access is down a drivable ROW. Mature big oak is the predominant feature of this tract. Situated between Ithaca and Watkins Glen.
This moderately sized Tompkins county lease offers easy roadside access on 2 sides of the property allowing hunters numerous locations to enter their chosen spot. A generous mix of timber types offers deer and turkey the desired habitat to utilize this property. Located just minutes south of Ithaca.